With the economy still continuing its slow recovery and many broadcasters still having limited budgets to deploy channels locally and around the world, a wide variety of broadcasters are very interested in deploying integrated "Channel-in-a-Box" and "EdgeBox" systems like those from PlayBox Technology.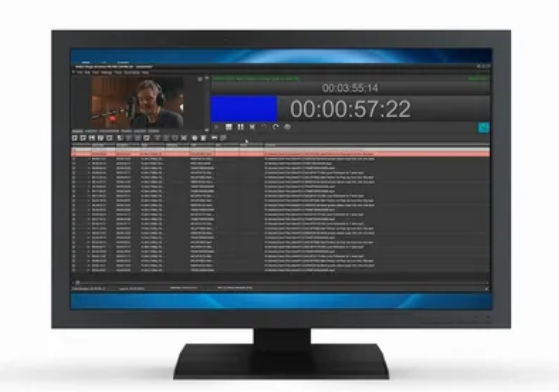 PlayBox Technology TV Channel in a Box
The technology is less expensive to purchase, typically requires a single operator to run the entire operation, and works out of the box, so a playout system can be up and running in a matter of hours and with a reliability that will allow it to be on-air many years later.
This trend was apparent at NAB last week, as the PlayBox Technology booth was usually overcrowded with broadcasters from around the world looking for a cost-effective way to establish broadcast playout capability quickly and cost effectively.
PlayBox Technology demonstrated a number of workflow solutions at NAB and among them were the very popular Fully Redundant Automatic Remote Playout Anywhere in the World via Internet called "EdgeBox" and the stalwart "MCR-in-a-Box" or "Channel-in-a-Box" powered by AirBox and TitleBox that has the Server, Automation and powerful interactive CG and Graphics all in one box.
PlayBox Technology "EdgeBox" makes delivering a TV station, complete with local branding and content, including subtitles and multiple languages, to anywhere in the world an economic reality, even for small audiences. "EdgeBox" enables the whole operation to be run from an established broadcast centre, at a cost that makes sense.
PlayBox Technology's ability to offer complete and reliable broadcast workflows at IT prices is an essential part of EdgeBox. EdgeBox provides a tapeless file-based operation that has two parts: one integrated with the broadcast centre and the other at the remote site. At the broadcast centre it is fully integrated into the current or preferred systems including traffic, storage, MAM, ingest, transcoding and file transfer systems, or PlayBox Technology can provide all of these. This connects to the new remote EdgeBox site's playout equipment via the internet, making a huge cost saving over the traditional dedicated fibre or satellite links.